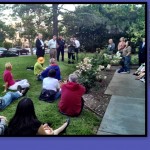 The lawn in front of Van Ness School was the location for the semi-annual meeting of the Larchmont Village Neighborhood Association on Tuesday night. It turned out to be a perfect night to sit outside and partake in a conversation with neighbors.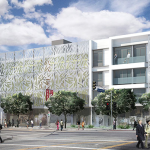 Construction has started on the mixed use project known as The LC, being developed by California Landmark on the north side of Melrose at El Centro.

A burglary on the 100 North block of Plymouth Boulevard on Wednesday escalated when the homeowner returned home while the burglary was in progress. LAPD's Olympic Division arrived at the home within minutes of receiving the 911 call.
Other Recent Posts from the Buzz