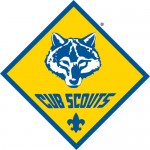 St. Brendan Cub Scout Pack 16 is offering a delicious Pancake Breakfast to all interested parties this Sunday from 8:30a-11am in an effort to raise funds in support of troop activities. This annual breakfast is well known for serving up delicious food and for the camaraderie of seeing other neighborhood families over hotcakes.
Tickets are $5 and the breakfast includes pancakes, sausages, coffee or orange juice. There are even to-go containers for those who would rather take their breakfast home. Of course, the meal is prepared by the Cub Scouts with lots of parent supervision!
The Pancake Breakfast will be held in the Parish Hall at St. Brendan Church on the SE corner of 3rd Street and Van Ness Ness Avenue. For those unfamiliar with the location – the Parish Hall is underneath the Parish Rectory. Follow the smells of pancakes and sausages down the stair case adjacent to the Rectory building. All are welcome!
Cub Scout Pack 16
Pancake Breakfast Fundraiser
St. Brendan Parish Hall 310 S. Van Ness Avenue Los Angeles, CA 90020 Sunday, May 6th 8:30a-11:00a
Category: Larchmont Village Dining / Drink, The Swarm, The Swarm